To find the article about the American Cocker that I wrote in the July 2014 "Toilettage Magazine" issue, please follow this link.
Huge thanks to "Forman's" kennel to have allow us to use pictures of their beautiful dogs. On the cover, the georgeous "Lola" ("Forman's Hypnotic Poison").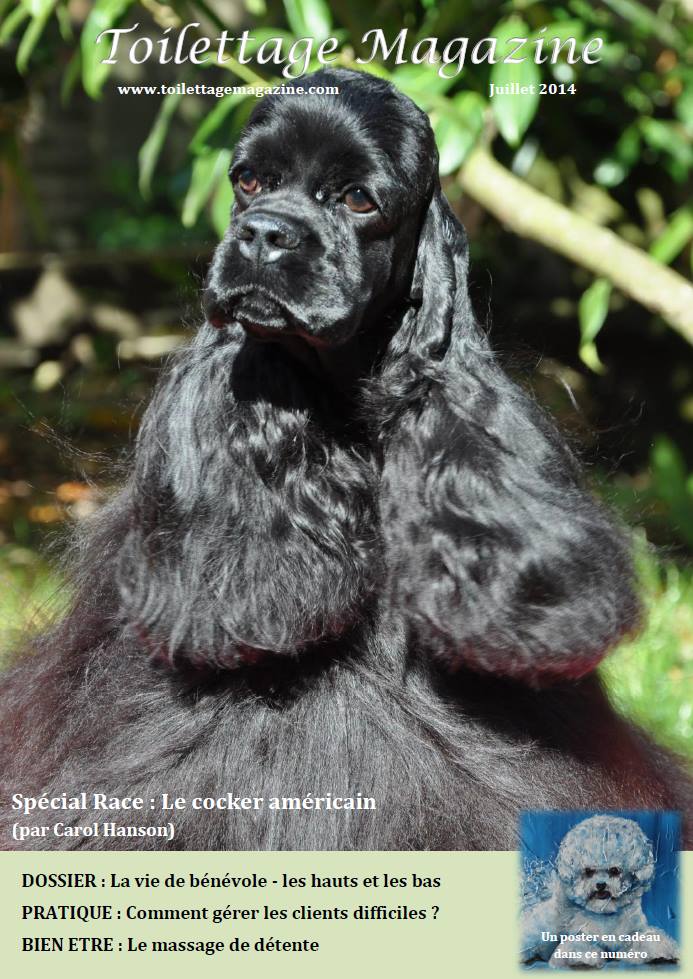 Toilettage Magazine homepage, please click here.