Published on 03 July 2014
Written by Carol Hanson
&nbsp
Our dogs in the spotlight, once more ;-)
In 2003 :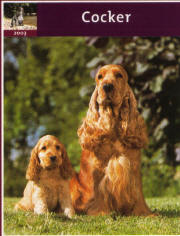 « Ch Soraya du Domaine d'Haïsha » (Lochdene Percival x Rebelle du Domaine d'Haïsha)
In 2015 :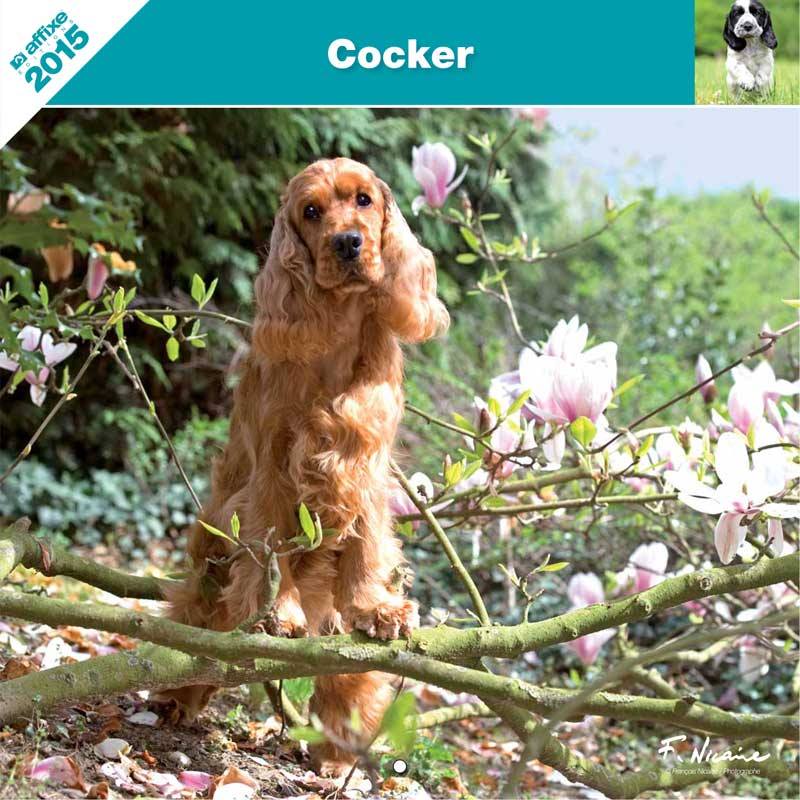 « Isabella du Domaine d'Haïsha » (Weeping Willow's Amish x Elisa du Domaine d'Haïsha), de Soraya great grand daughter
Different dogs, but still the same artist, the same talent, the same passion.
Thank you, François and Catherine, for this wonderful day and this beautiful result, once more.
Looking forward to see "the rest" of this calendar, with other Domaine d'Haïsha dogs.
16 months (from September 2014 to December 2015) calendars available from August, on our online shop. Reserve yours now !
Important news
Our online shop
Last March, our online shop had a total refreshing.
We propose you "Cocker" specific stuff, as well as grooming supplies, toys, calendars, and many other things.
Feel free to visit it and come back regularly, we will have regularly new articles, as well as promotional offers. ...
---
Current litter
English Cocker : We don't have any puppy available or to reserve, and we won't have any other litter at least before September/October. But you can always contact us for any question regarding the...
---
---