Published on 18 August 2014
Written by Carol Hanson
&nbsp
Back on the French and English roads, with Juliet, Isa (Isabella du Domaine d'Haïsha) and Jean (Ch Jenny Wren du Domaine d'Haïsha), to go to the Cocker Spaniel Club Championship Show, in Malvern.
English showed then almonst 10 degrees difference with the Belgian weather. There, 28°c …
The doggies enjoyed the hotel, as usual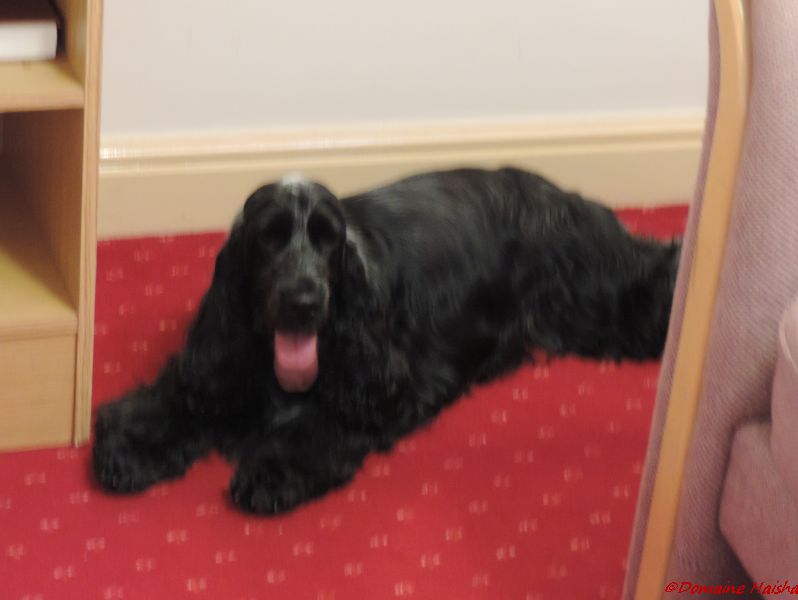 ---
Malvern is located in the Wales, a beautiful area (we should absolutely take the time to visit, but the show exhibitors know that, very often, we don't see anything else than the show hall where the event is held), wonderful landscapes, ...
At the show, 333 entries and, of course, very high quality dogs. Beautiful show hall, with a lot of light, with the "champions gallery" shown on the walls, an excellent organization, a good atmosphere and nice meetings, as well with the English than with the "continental" breeders, … Malvern is, indeed, an unavoidable meeting for Cocker enthusiasts.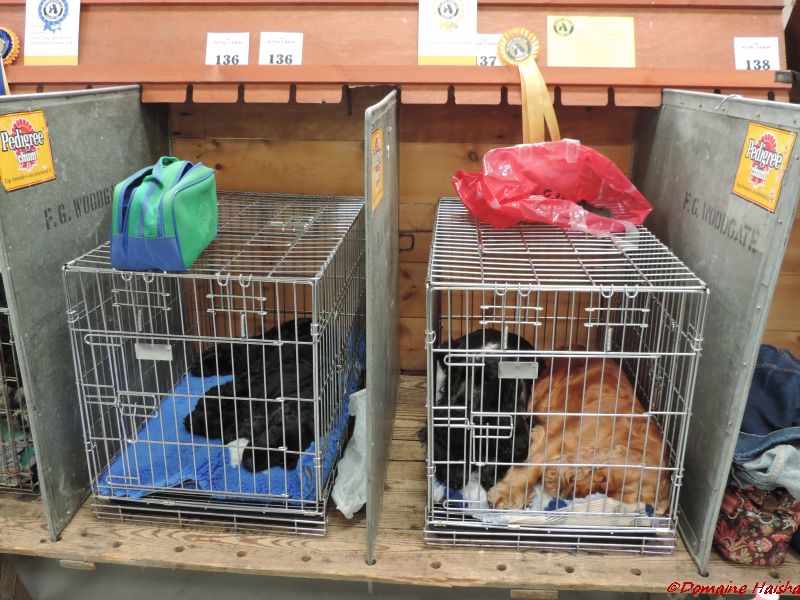 ---
The judges were Mrs Sally Leeding (« Floroyal ») for the dogs, and Mr Andrew Jones (« Shenmore ») for the bitches.
Juliet and Jean weren't placed, Isa was placed 3rd.
---
Jean 's class (Black Open) :
---
Juliet 's class (AOC Open) :
---
Isa 's class (Gold Open) :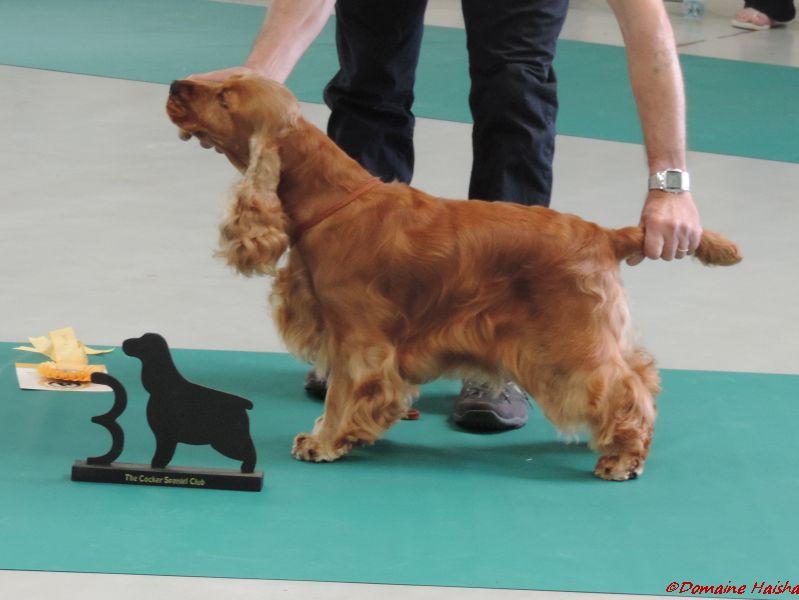 ---
More than the fact that our dogs are competing, it was important for us to be there, to see, to enjoy and to spend an excellent day with friends.
And then, we also had the chance to meet, in "live", our dogs progeny : « Charbonnel Memory » , our Ch. Joe du Domaine d'Haïsha's son out of « Charbonnel Peace Dream », who won his class and « Charbonnel Dream Jeanie » and « Charbonnel Another Dream », our Ch. Garibaldi du Domaine d'Haïsha's daughters, out of « Sh Ch Charbonnel Dream Design JW», respectively 2ndet 4th in the "Minor Puppy » class.
Charbonnel Memory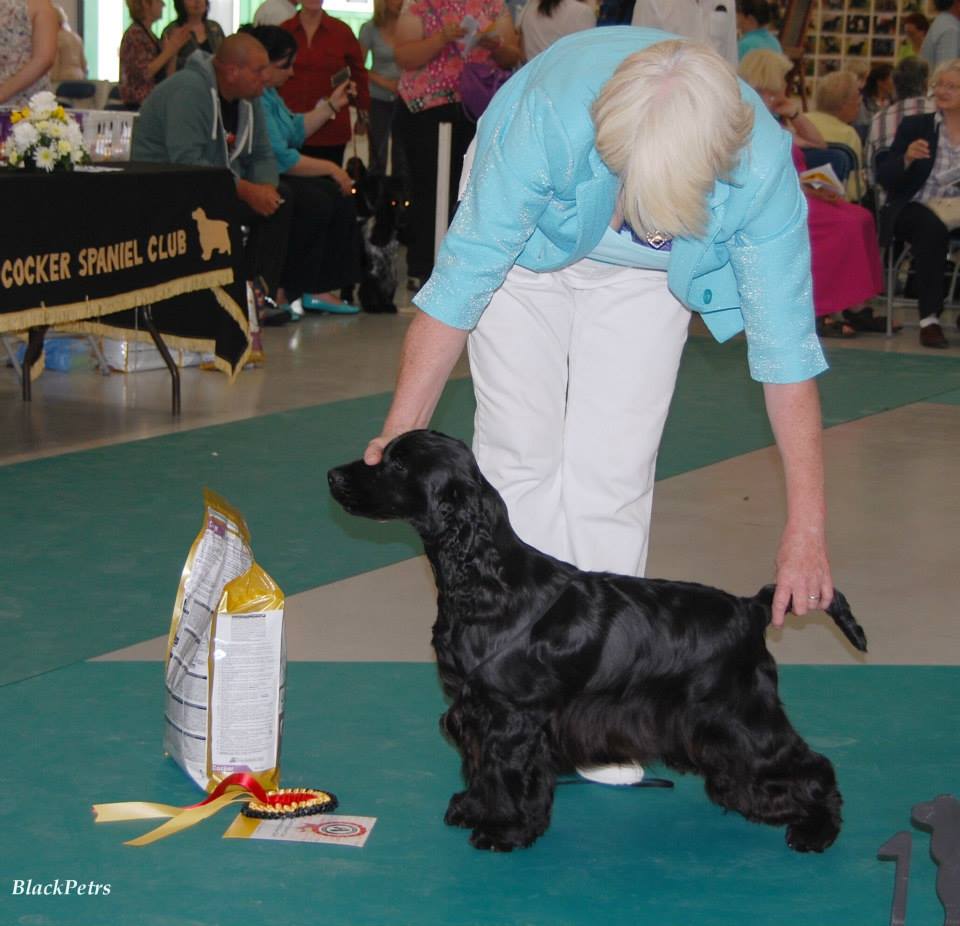 Charbonnel Dream Jeanie & Charbonnel Another Dream
We are really so proud and happy of this more than 13 years collaboration with our friend Sandy Platt …
Congratulations, Sandy, for these results, and for « Charbonnel Life'n'Times » Best In Show, after a great breeding and selection work, that's so so well deserved !!!!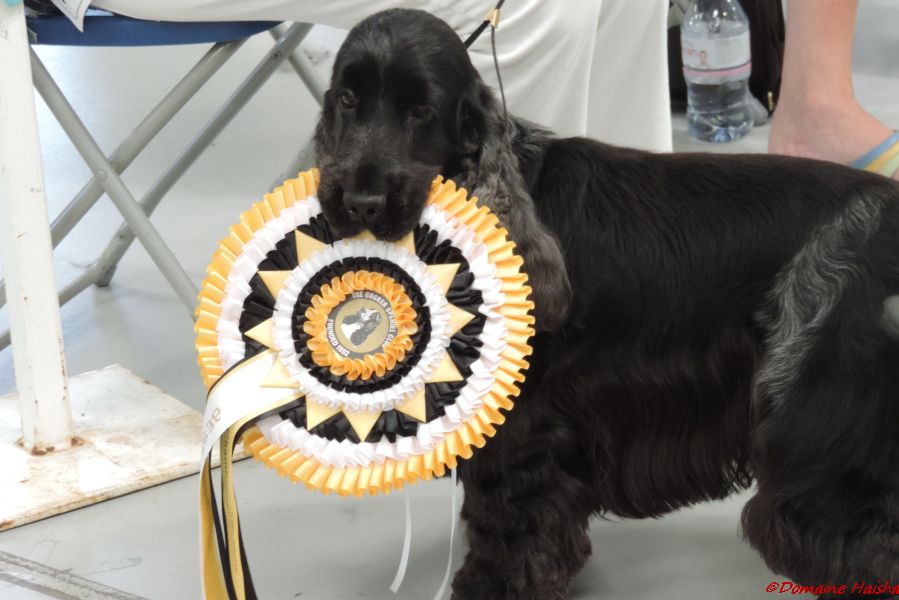 ---
Congratulations to our friend and traveling companion Nathalie de Paule (« L'Orme à Lieue ») for the results of her beautiful dogs, all placed that day ! Thanks also for your presence and good mood in every circumstance !
Congratulations to all our friends and people that we know !
The end of the day and the packing of the car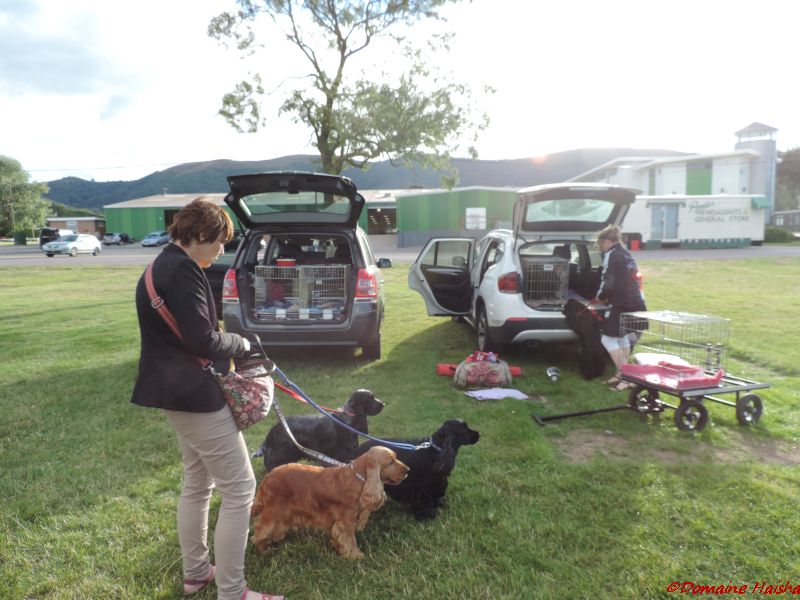 Important news
Our online shop
Last March, our online shop had a total refreshing.
We propose you "Cocker" specific stuff, as well as grooming supplies, toys, calendars, and many other things.
Feel free to visit it and come back regularly, we will have regularly new articles, as well as promotional offers. ...
---
Current litter
English Cocker : We don't have any puppy available or to reserve, and we won't have any other litter at least before September/October. But you can always contact us for any question regarding the...
---
---