Published on 14 August 2014
Written by Carol Hanson
&nbsp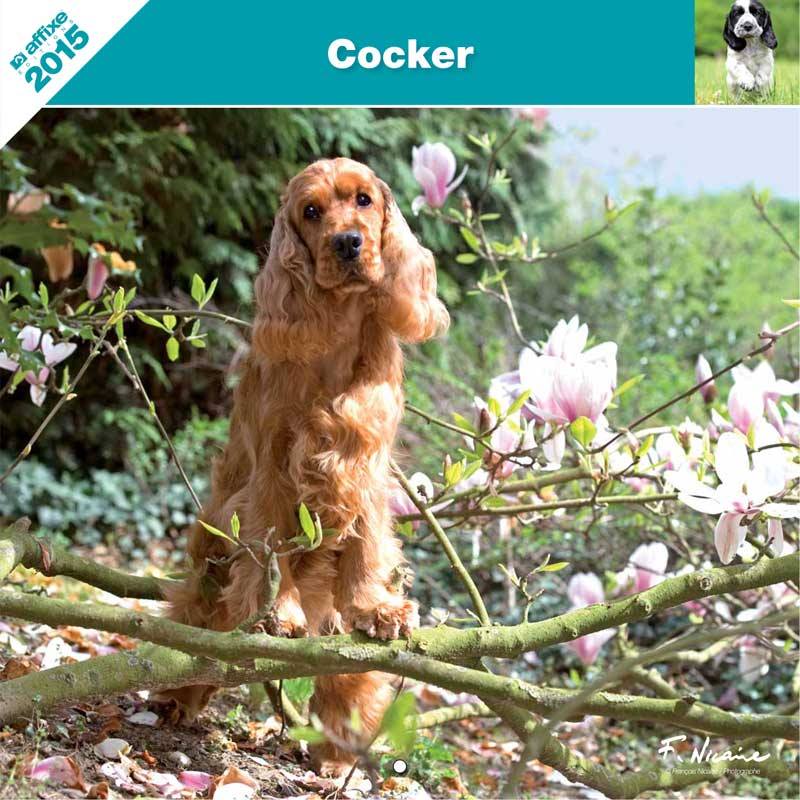 This edition is nearly completely made with our dogs ! Again a big THANK YOU to the artist, François Nicaise for these unforgettable memories. What a talent !
These calendars are available in our online shop for 12,95€ pp.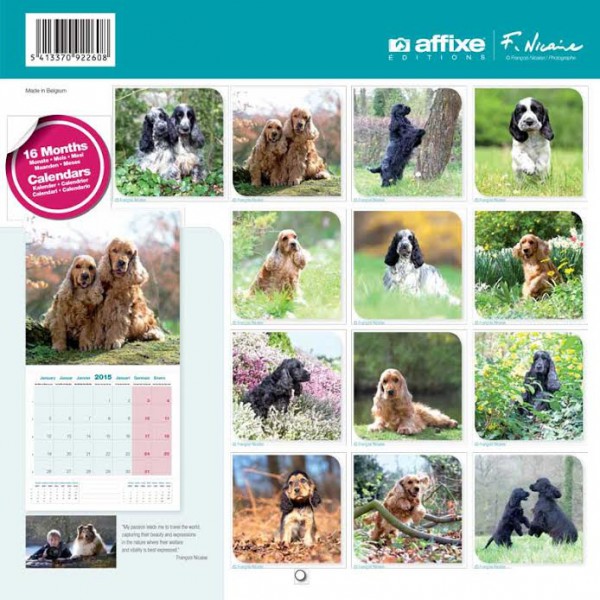 On the cover, « Isa » Isabella du Domaine d'Haïsha (Weeping Willow's Amish x Elisa du Domaine d'Haïsha)
Then, see the back, from left to right and from the top to the bottom
:
Important news
Our online shop
Last March, our online shop had a total refreshing.
We propose you "Cocker" specific stuff, as well as grooming supplies, toys, calendars, and many other things.
Feel free to visit it and come back regularly, we will have regularly new articles, as well as promotional offers. ...
---
Current litter
Black English Cocker puppies, born on 27/11/2019.
Our puppies are bred in our house, amongst our other adult dogs and our 2 Persian cats.
They are also used to children. ...
---
---