Published on 09 April 2014
Written by Carol Hanson
&nbsp
Happy Birthday Zazie Ze One du Domaine d'Haïsha (Tonic du Domaine d'Haïsha x X'Nirvana du Domaine d'Haïsha) – Our "doyenne" is 14 years old today !!!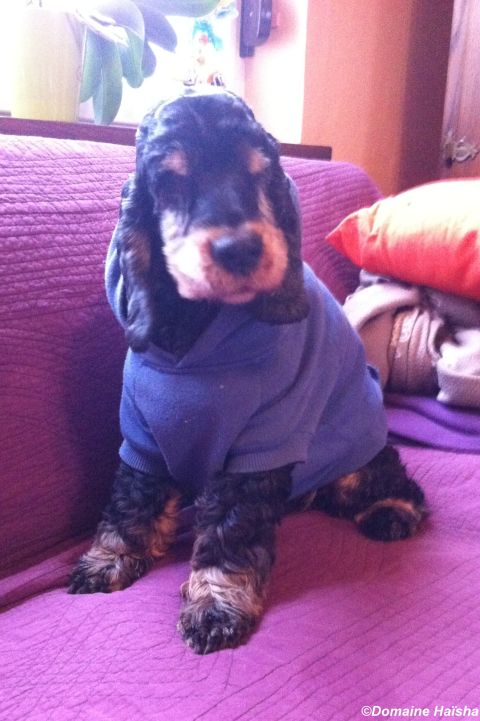 picture taken on 27/03/2014
Important news
Our online shop
Last March, our online shop had a total refreshing.
We propose you "Cocker" specific stuff, as well as grooming supplies, toys, calendars, and many other things.
Feel free to visit it and come back regularly, we will have regularly new articles, as well as promotional offers. ...
---
Current litter
Lovely blue roan puppy female, born on 01/09/2018, available by our friends (who are breeders as well). Super temperament, bred in family, used to other dogs, cats, children, travel by car, walking...
---
---