Published on 29 April 2014
Written by Carol Hanson
&nbsp
Comments from the English juges about our dogs (in United Kingdom, only the first two from each class get a critique) :
London Cocker Spaniel Society show held on 07/12/2013
Judge : Mr Parker ("Weyhill")
Charbonnel Suzette ("Blondie"), 2nd in "Veteran"
""Quality golden, short compact body with big spring of rib, attractive head, good legs and feet, well presented, moved soundly".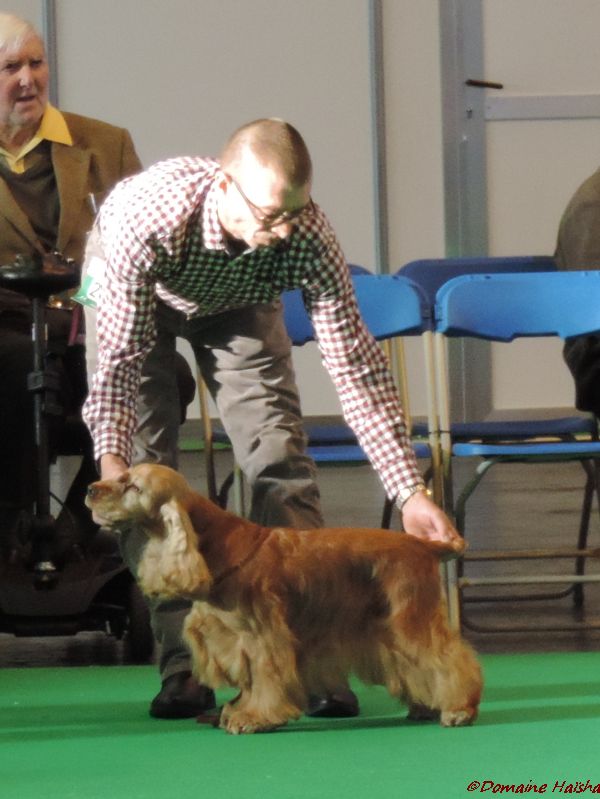 Juliet du Domaine d'Haïsha, 2nd in "Special Open"
"Well balanced cockery blue roan of nice type, sweet head and expression, good legs and tight feet, big rib, short coupled, well angulated throughout, in good coat, moved soundly holding a level topline".
Crufts - 09/03/2014
Judge : Mrs Wilma Reid ("Shanaz")
Juliet du Domaine d'Haïsha, 1st in "Limit" class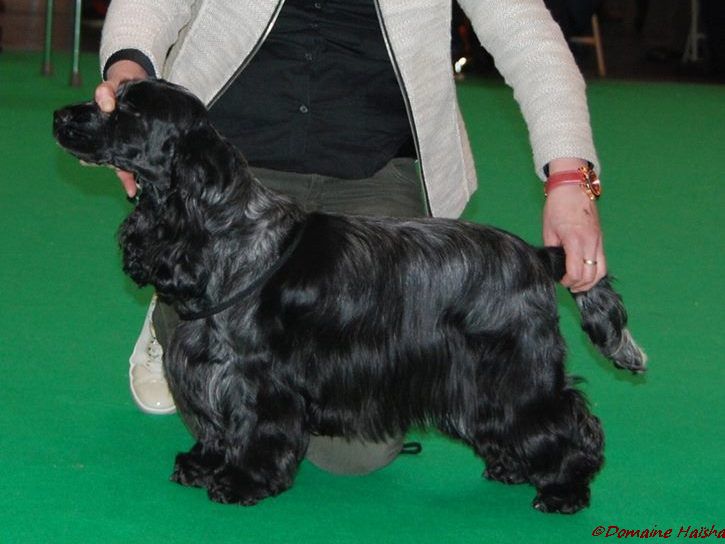 "A very nice foreigner, and most welcome to our shores, she has a super head and tight dark eyes, good length of neck, into well laid shoulders, good angulations fore and aft, moved with precision and purpose, firm topline with ground covering action.
Very good presentation and handling".
People in this conversation
Important news
Our online shop
Last March, our online shop had a total refreshing.
We propose you "Cocker" specific stuff, as well as grooming supplies, toys, calendars, and many other things.
Feel free to visit it and come back regularly, we will have regularly new articles, as well as promotional offers. ...
---
Current litter
Black English Cocker puppies, born on 27/11/2019.
Our puppies are bred in our house, amongst our other adult dogs and our 2 Persian cats.
They are also used to children. ...
---
---